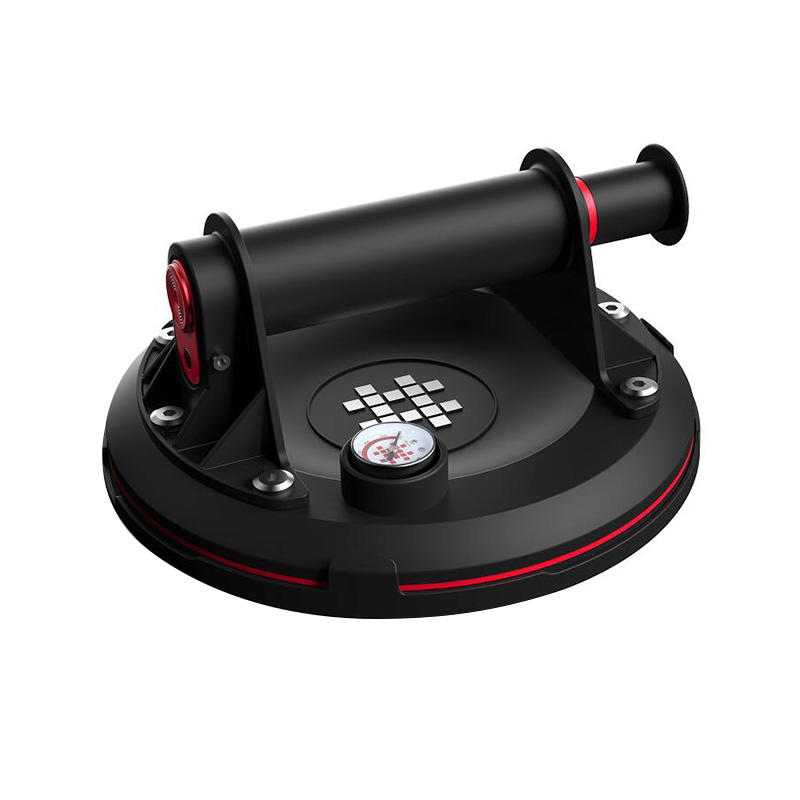 Direct Selling Professional Vacuum Suction Cup Exporter
In the dynamic landscape of modern logistics, where the efficient movement and management of goods are paramount, innovative technologies continue to reshape the industry. Among these transformative tools, the Professional Vacuum Suction Cup emerges as a versatile and indispensable instrument, revolutionizing various aspects of logistics operations. Through its unique ability to create a powerful vacuum seal, the vacuum suction cup has found extensive application in material handling, packaging, warehousing, and transportation, driving efficiency and reliability to new heights.
Automated Material Handling:
Automation has become a cornerstone of modern logistics, streamlining processes and reducing human intervention. Professional Vacuum Suction Cups play a pivotal role in automated material handling systems. These cups, equipped with their vacuum-based gripping mechanism, seamlessly lift, transport, and deposit a wide array of items, from delicate electronics to heavy machinery components. By firmly adhering to surfaces, the vacuum suction cup ensures secure and stable movement, eliminating the risk of product damage and minimizing downtime.
Efficient Packaging and Palletization:
In the realm of packaging, the Professional Vacuum Suction Cup has demonstrated its prowess in optimizing the loading and unloading of goods onto pallets and into containers. As packages vary greatly in shape, size, and weight, the versatility of the vacuum suction cup shines. Its suction force securely holds items during the packaging process, preventing shifts that might lead to damage. Moreover, these cups contribute to optimal space utilization, as they can be precisely positioned to maximize the use of storage areas.
Warehousing and Order Fulfillment:
Within vast warehouses, vacuum suction cups enhance the efficiency of order fulfillment operations. When handling items for storage or retrieval, the vacuum suction cup provides a reliable grip, enabling the smooth movement of goods between shelves and conveyor systems. Additionally, these cups are instrumental in reducing the risk of workplace injuries, as they can lift heavy or awkwardly shaped items that would otherwise require manual handling.
Loading and Unloading in Transportation:
The role of vacuum suction cups extends beyond the confines of warehouses. During transportation, the loading and unloading of goods onto trucks, ships, or aircraft is a critical juncture where time and precision are of the essence. Vacuum suction cups simplify this process by securely gripping items, ensuring their safe transfer between different modes of transportation. This reliability translates into reduced loading times and a lower likelihood of cargo damage.
Maintenance and Repairs:
Vacuum suction cups find an unexpected application in the maintenance and repair of logistics equipment. From conveyor belts to sorting systems, these cups offer a temporary yet robust attachment point for technicians to work on machinery, granting them easy access and enhanced safety. Once the maintenance is complete, the cups can be easily removed, leaving no residue or marks behind.
Conclusion:
The vacuum suction cup has ushered in a new era of efficiency and reliability in the logistics industry. With its diverse applications across material handling, packaging, warehousing, transportation, and maintenance, this technology has proven its adaptability and indispensability. As logistics continue to evolve, the vacuum suction cup remains a cornerstone of innovation, contributing to streamlined operations, reduced costs, and an overall enhanced customer experience. Through its unwavering presence and undeniable impact, the vacuum suction cup has cemented its position as a catalyst for progress in the logistics industry.