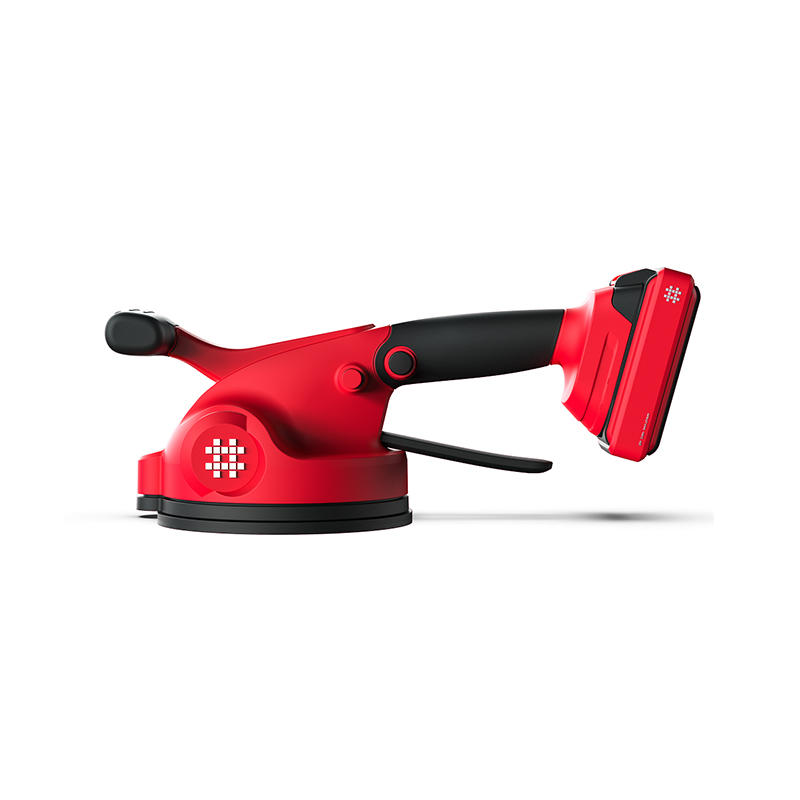 Supply Hot Sale Tile Vibrator Manufacturers in China For Sale
In the world of construction and interior design, tile installation is an essential part of creating visually appealing spaces. To ensure a smooth and efficient installation process, a range of tools and equipment is required. One such tool that has gained popularity is the Hot Sale Tile Vibrator. In this article, we will delve into the features, benefits, and applications of the Tile Vibrator, a revolutionary tool that has transformed the way tiles are installed.
1. What is a Tile Vibrator?
A Hot Sale Tile Vibrator is a specialized tool designed to eliminate air pockets and ensure a strong bond between the tile and the adhesive during installation. It consists of a vibrating mechanism mounted on a handle or frame, which is used to vibrate the tile surface. By vibrating the tiles, the Hot Sale Tile Vibrator reduces the chances of tiles cracking or becoming loose over time.
2. Features of the Hot Sale Tile Vibrator:
- Ergonomic Design: Tile Vibrators are designed to be lightweight and easy to handle, reducing fatigue during prolonged use.
- Variable Speed Control: Many Tile Vibrators come with variable speed control, allowing operators to adjust the vibration intensity according to the requirements of different tile materials.
- Interchangeable Heads: Some Tile Vibrators offer interchangeable heads, allowing for versatility and enabling the tool to be used on a variety of tiles and settings.
- Cordless Operation: Advances in technology have led to the development of cordless Tile Vibrators, eliminating the limitations of power cords and improving mobility on the job site.
- Noise Reduction: Tile Vibrators are designed to minimize noise levels, providing a quieter and more comfortable working environment.
3. Benefits of Using a Tile Vibrator:
- Improved Tile Adhesion: By eliminating air pockets and ensuring a strong bond between tiles and adhesive, Tile Vibrators enhance the long-term durability of tile installations.
- Time and Cost Savings: The efficient vibration process of the Tile Vibrator reduces the need for extensive re-work due to tile failures, saving time and reducing costs for contractors, builders, and installers.
- Enhanced Aesthetic Appeal: Eliminating air pockets in tiled surfaces results in a smooth and even finish, enhancing the overall aesthetic appeal of the installed tiles.
- Health and Safety: Tile Vibrators help reduce the risk of tile failure and related accidents, ensuring a safer environment for both installers and end-users.
4. Applications of Tile Vibrators:
- Residential Construction: Tile Vibrators are commonly used in residential construction projects, such as bathrooms, kitchens, and living spaces, to ensure a strong and durable tile installation.
- Commercial Spaces: Tile Vibrators are also widely used in commercial spaces, including restaurants, shopping malls, hotels, and offices, where aesthetics and durability are of utmost importance.
- Industrial Settings: Tile Vibrators find applications in industrial settings, such as warehouses, factories, and production facilities, where heavy-duty tiles are installed.
Conclusion:
The Tile Vibrator has become an indispensable tool in the field of tile installation. Its ability to eliminate air pockets and ensure proper adhesion has revolutionized the process, leading to enhanced durability, improved aesthetics, and time and cost savings. Whether in residential, commercial, or industrial settings, the Tile Vibrator is a valuable asset for professionals in the construction and interior design industry, facilitating the creation of visually appealing and long-lasting tile installations.