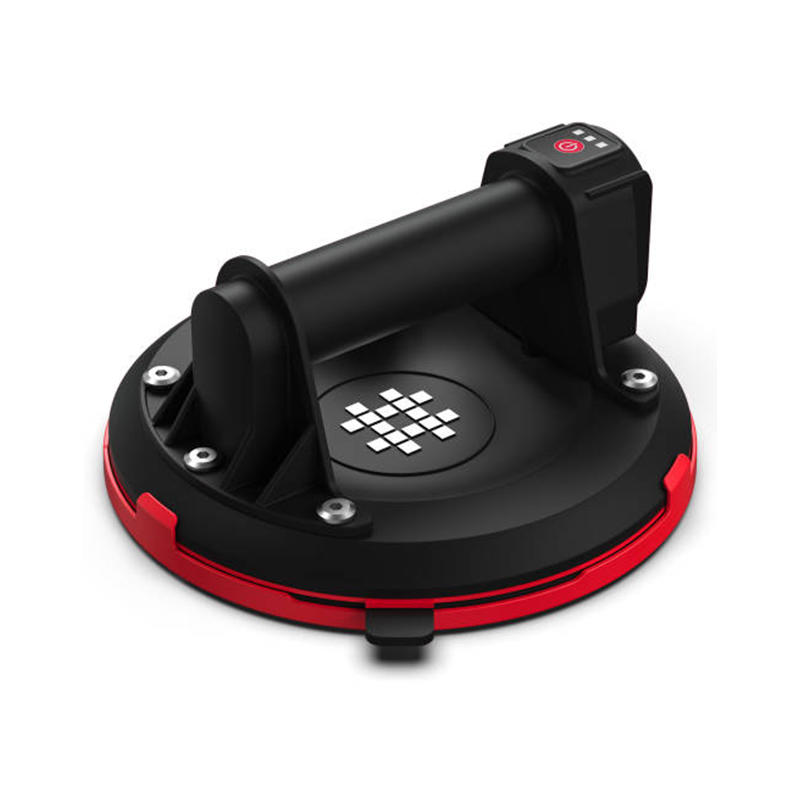 Wholesale OEM Heavy Duty Vacuum Suction Cup Manufacturers
OEM Heavy Duty Vacuum Suction Cups have revolutionized various industries by providing efficient and reliable solutions for lifting, handling, and moving heavy objects. These versatile tools utilize the principles of suction and atmospheric pressure to create a strong grip on various surfaces. This article explores the wide-ranging applications of heavy-duty vacuum suction cups, emphasizing their significance across industries.
1. Manufacturing and Construction
In the manufacturing and construction sectors, heavy-duty vacuum suction cups have emerged as indispensable tools for lifting and positioning heavy materials. From glass panels and metal sheets to concrete blocks, these suction cups offer a safe and secure grip that reduces the risk of accidents and injuries associated with manual handling.
In manufacturing plants, vacuum suction cups are often integrated into robotic systems, allowing for efficient and precise placement of parts during assembly. This not only increases production speed but also ensures consistent product quality. In construction, OEM Heavy Duty Vacuum Suction Cups aid in lifting and installing large building components, such as windows, doors, and marble slabs.
2. Warehousing and Logistics
The warehousing and logistics industries rely heavily on heavy-duty vacuum suction cups to streamline operations and enhance productivity. These suction cups enable the easy and secure movement of heavy packages, crates, and pallets. By minimizing the physical strain on workers, they contribute to a safer working environment.
Automated warehouses utilize vacuum suction cups to handle a wide range of products, reducing the need for manual intervention. The cups' ability to grip onto various surfaces, including cardboard and plastic, ensures efficient and damage-free transportation of goods. This application is particularly crucial in industries with high order volumes and stringent delivery schedules.
3. Automotive and Aerospace
In the automotive and aerospace sectors, precision and safety are paramount. Heavy-duty vacuum suction cups play a crucial role in these industries by aiding in the assembly and handling of delicate components. These suction cups are used to lift and position parts during assembly, such as windshields, sunroofs, and composite materials in aircraft.
The non-marking nature of vacuum suction cups is particularly valuable when working with sensitive surfaces. They prevent scratches and damage that traditional clamps or tools might cause. Moreover, the ability to secure objects without the need for mechanical clamping ensures that intricate components maintain their integrity throughout the manufacturing process.
4. Healthcare and Medical
Even in the healthcare and medical sectors, heavy-duty vacuum suction cups find applications. They are utilized during the handling of heavy medical equipment, such as X-ray machines and MRI scanners. These cups offer a secure grip, allowing medical professionals to position equipment accurately and with minimal effort.
Additionally, heavy-duty suction cups are used in patient handling, particularly in situations where patients need to be lifted and moved with care. The cups' design ensures a gentle yet secure hold, reducing the risk of injury to both patients and healthcare providers. This application is especially valuable in settings such as hospitals and rehabilitation centers.
Conclusion
Heavy-duty vacuum suction cups have become indispensable tools across various industries, facilitating efficient and safe lifting, handling, and positioning of heavy objects. Their applications span from manufacturing and construction to warehousing, automotive, aerospace, and even healthcare. With the ability to securely grip objects without leaving marks, these suction cups contribute to enhanced productivity, reduced manual labor, and improved workplace safety.
In conclusion, the widespread use of heavy-duty vacuum suction cups showcases their versatility and the transformative impact they have on modern industries. As technology continues to advance, we can anticipate further innovations in suction cup design and application, opening doors to even more possibilities.