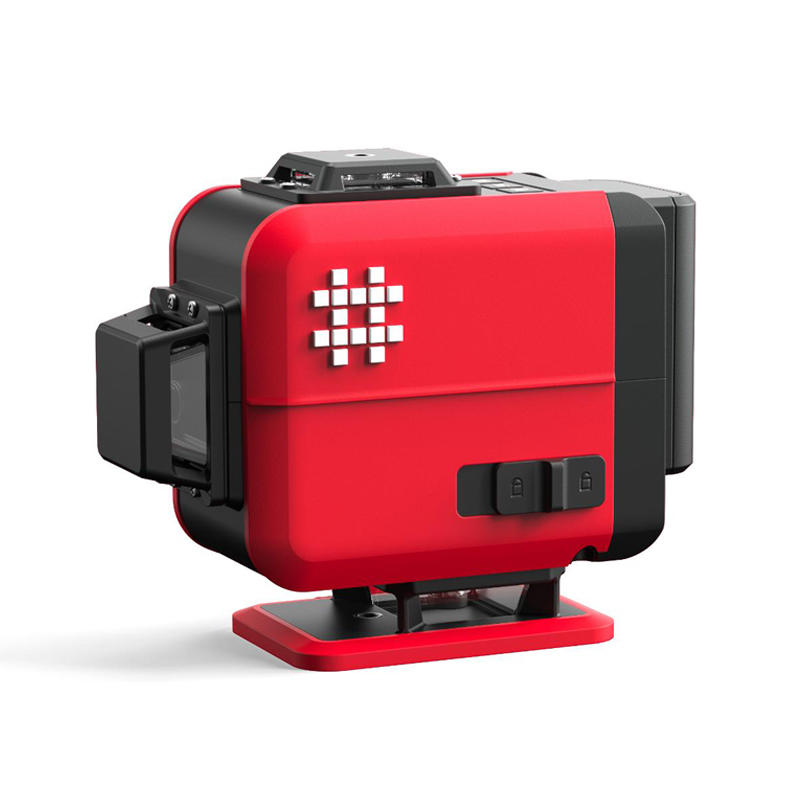 Wholesale High Quality measuring tools Manufacturers
In the ever-evolving landscape of industrial and scientific innovation, High Quality measuring tools have become the unsung heroes that ensure precision, efficiency, and accuracy in various applications. High Quality measuring tools play a pivotal role in countless industries, from manufacturing and construction to healthcare and research. This article delves into the latest advancements in High Quality measuring tools, highlighting their critical significance across a spectrum of disciplines.
1. Introduction
High Quality measuring tools are the backbone of countless industries, serving as the foundation upon which quality and precision are built. In recent years, technological advancements have propelled High Quality measuring tools to new heights, revolutionizing the way we gather data and ensure accuracy in our processes.
2. The Role of High Quality measuring tools
High Quality measuring tools encompass a vast array of instruments, each designed for specific applications. They are indispensable in industries such as aerospace, automotive, electronics, and healthcare. These tools enable professionals to quantify dimensions, distances, and physical properties, ensuring the reliability of products and systems.
3. Metrology: The Science of Measurement
Metrology, the science of measurement, underpins the development and improvement of High Quality measuring tools. Innovations in metrology have led to significant improvements in the accuracy and efficiency of measuring instruments.
4. Advancements in High Quality measuring tools
4.1. Digital Vernier Calipers
Digital vernier calipers are essential tools in the field of engineering and manufacturing. Recent developments have made them more user-friendly and accurate. These calipers now feature digital displays, enabling precise measurements to be read instantly. The integration of Bluetooth technology allows data to be transmitted wirelessly, streamlining data collection and analysis.
4.2. Laser Distance Meters
Laser distance meters have revolutionized the construction industry. With increased accuracy and extended measurement ranges, these tools are essential for ensuring precise building layouts and dimensions. The latest models can measure distances of up to 100 meters with an accuracy of 1 millimeter.
4.3. Coordinate Measuring Machines (CMMs)
CMMs are vital in manufacturing and quality control. Recent developments have improved their speed and accuracy. Advanced software now enables real-time data analysis, reducing inspection time and enhancing production efficiency. Additionally, portable CMMs have emerged, offering flexibility in measurement across various settings.
4.4. Spectrophotometers
In the realm of research and chemistry, spectrophotometers are indispensable for analyzing the properties of substances. Recent innovations in spectrophotometry have resulted in instruments with higher sensitivity and faster data acquisition. These tools are crucial for applications such as drug discovery and environmental monitoring.
4.5. Medical Measuring Devices
In healthcare, High Quality measuring tools are paramount for diagnostics and treatment. Advancements in medical measuring devices, such as digital blood pressure monitors and non-invasive glucose meters, have improved patient care and made monitoring chronic conditions more convenient.
4.6. 3D Scanners
3D scanners are widely used in industries ranging from entertainment to archaeology. Their ability to create highly detailed 3D models has been enhanced with faster scanning speeds and increased resolution. This technology is invaluable for preserving cultural artifacts and improving product design.
5. High Quality measuring tools in Research and Development
The field of research and development heavily relies on precise measurements. Whether in materials science, physics, or biology, High Quality measuring tools are essential for collecting data and validating hypotheses. These tools enable researchers to push the boundaries of knowledge and innovation.
6. High Quality measuring tools in Quality Control
Quality control is a critical aspect of manufacturing. High Quality measuring tools are the front line in ensuring that products meet specifications and adhere to industry standards. With advancements in measuring technology, manufacturers can maintain high levels of quality while optimizing production processes.
7. High Quality measuring tools in Education
High Quality measuring tools are not limited to industry; they also play a vital role in education. Training the next generation of engineers, scientists, and skilled professionals relies on access to accurate and reliable measuring instruments. Educational institutions continue to invest in the latest measuring tools to provide students with hands-on learning experiences.
8. Future Trends
The future of High Quality measuring tools holds exciting prospects. The integration of artificial intelligence and machine learning algorithms into measuring instruments promises even greater accuracy and automation. Additionally, miniaturization and sensor technology advancements will lead to more portable and versatile measuring devices.
High Quality measuring tools are the unsung heroes of countless industries, enabling precision, efficiency, and accuracy in various applications. Recent advancements in measuring tools have ushered in an era of unprecedented accuracy and convenience, benefiting industries from manufacturing to healthcare. As technology continues to evolve, measuring tools will remain at the forefront of progress, ensuring that we measure up to the highest standards of excellence in all that we do.
In summary, High Quality measuring tools are indispensable in numerous industries, and recent advancements have brought about significant improvements in their precision, efficiency, and accuracy. These tools continue to play a pivotal role in research, quality control, and education, and their future promises even greater innovation and utility. With the integration of advanced technologies, measuring tools will remain essential in the pursuit of excellence across various disciplines.